How to get the most out of your golf lessons: the coach's role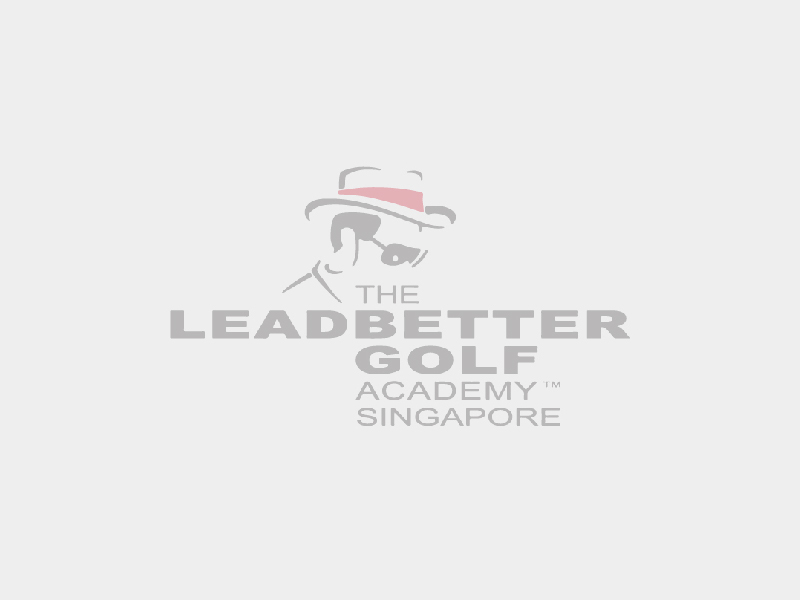 By : Nigel Bark
Hopefully you have read the first part of this blog post, the student's role in how to get the most out of your golf lessons. This post will be all about what resources the coach will use to support a student and methods to enhance the learning process.
All of us have had a teacher that was our favorite educator and all of us have had teachers that we didn't like. Similarly, there may have been some teachers or bosses that we didn't warm to a great deal, but that we did develop a lot of respect for as they supported our learning process and helped us develop as an individual. A golf coach has to adapt and take on my varying guises to suit the individual they are teaching. The coach's job is to aid a student in achieving their goals, whether that may be helping a student simply enjoy the game more or coaching a student that may have aspirations to be a professional golfer. Coaches have to use a combination of their expertise and experience to develop a coaching experience that the student will enjoy and lead to them getting the most out of their lessons. If the lessons are to be as successful as possible this will be a very important part of the process, the coach-student relationship needs to develop many qualities. What will the coach be doing to ensure you get the most out of your lessons?
Getting to know the individual
All of us are different. Every student that comes into the academy is very much an individual, and the coach will need to get to know them. The first time you come in for a lesson the coach will be attempting to get to know the student as best as possible. Some of the most common questions you will face initially will include:
What are you looking to achieve?
Can you tell me about your golfing history (when you started, current ability, how much golf have you played)?
How much golf do you currently play on average?
Do you have any physical limitations or injuries the coach should know about?
These questions are very much just an introduction to you as a golfer and an outline of your goals or what you're looking to achieve. This are extremely important early on as the coach has to decide the best approach for the student. Asking the right questions is all important to quickly establish the direction the lessons need to take and the specific coaching role the coach will have to take (it will be varied depending on many factors, including current ability, golfing background, and what you're looking achieve). As you can imagine, someone that comes in as a complete beginner will have a different coaching experience to a professional that is coming in and looking to improve that extra 1% to get themselves into winning positions in tournaments.
This process of getting to know the individual never stops. As coaches we will work with students for varying amounts of time, sometimes over very long periods of time (think of David Leadbetter and Nick Faldo, or Cameron McCormick and Jordan Spieth). During this time a student's goals can change, there circumstances in life can change, among many other things. The more time a coach spends with a student the better they get to know them and understand what works best for the individual.
Developing a collaborative relationship
If you think of some of your favorite sports teams, or individuals, no doubt you will be able to link players to coaches. In the NFL a team like the New England Patriots with Bill Belichick and Tom Brady, in the NBA there was Phil Jackson and Michael Jordan or Gregg Popovich and Tim Duncan, and in football there was Alex Ferguson and the class of 1992. Coaches and players will forever be linked together. Of course, this has happened in golf too, just look at the most decorated major winner of all time in Jack Nicklaus and his long-time coach Jack Grout. The point here is that some of the most famous sports stars you can think of have a coach they were strongly linked to, and this collaboration and understanding of each other is a crucial role in the success of golf lessons.
The coach needs to understand you and what you are looking for, and then they can tailor the coaching process to that. The coach will look to develop your goals as a collaboration, helping the student understand the process or what is involved to reach said goals. Understanding where the student currently is in their development, where they want to get to, and how much time they have to commit to this process will impact on the agreement of the goal and timeframe involved. Some of you may be reading this and think this sounds intense, but you should remember, the goal is ultimately set by you and the coach adapts to this. I will give you two examples to show how as a coach I would plan lessons and development differently:
Example 1: a player comes into the lesson and says they're currently shooting over 100 each time they play and would like to regularly shoot under 100. I would go through a series of questions to better understand the student and their game and find out details of their golfing experience and amount of time they're playing. In this example let's break it down quickly and say the student plays on average once a week, and goes to the range once every two weeks, they highlight their short game seems ok, but their driving gets them into a lot of trouble (this would be quite a regular analysis we hear from players shooting 100+). They wish to achieve their goal in as short a time as possible and don't indicate they want anything beyond breaking 100. This student would get a coaching experience where we quickly establish the weakest habits in their overall swing, and specifically with the driver or longer clubs, and then a plan would be put in place to rectify the weakest areas as fast and effectively as possible. I would personally hope to inspire any individual to practice a little more just through the enjoyment of seeing their shots improve and would hope to transfer the range skills to the course after a few rounds. I would ask the student to keep a few very simple stats relating to their longer shots to help both the student and me know what is happening out on the golf course. This should help the student be accountable in the process, and quickly understand their habits and improve enough to drop a few shots off their score to get them below 100.
Example 2: a player comes into the lesson and states that they wish to get to a scratch handicap, and this is their long-term goal. Again, questions would be asked to learn about the student, but briefly in this example we will say they have been playing for 4 years and currently play off a 10 handicap. They are a dedicated golfer, playing on average 2-3 times a week and practicing twice a week. This goal is much more long term, and even though in both examples the player may need to lower their average score by 10 shots, the approach will be very different. The coach is definitely going to need to see this student on the golf course to do a thorough analysis of how they play. All aspects will have to considered and included in the coaching plan. There would need to considerations of strengths and weaknesses, and plan made for each. If there are any areas that already perform to the standard of a scratch golfer then they can be ticked off and simply maintained, but all other areas that don't reach that level would have to be worked on and a plan developed together. The golfers playing style would need to be identified to know which weaknesses to work on first. We all play with different styles and this would have to be understood (Dave Stockton was a great putter, and he used that to make up for other areas of his game that were not as strong as his rivals, whereas Lee Westwood is a great driver and long game player but not as known for his short game skills). As you can already tell this is a holistic, long term plan to help the student reach their goal. It would then need to break down into smaller parts to allow the process to be manageable and this would need to be agreed with both the player and coach.
What you will see from these two examples is how much goes into the decision-making process from the coach based on what the player is asking for. You both need to be on the same pathway to be successful, and the coach has to be adaptive to suit each individual student. Similarly, the student has to agree with the process the coach lays out for them.
Developing a plan and process to reach the goal
Whatever a student's aspirations maybe there needs to be a clear plan developed. There needs to be a good understanding of the starting point, where the player is currently and how they got there. There needs to be an understanding of the goal, and what is needed to reach that, ideally with a timeframe. And then, there needs to be a clear understanding of the student's usual time commitment to golf per week/month. I say usual time commitment as for me as a coach I hope to inspire and motivate students to want to put more time in because they're enjoying the process, seeing results and having fun. All this provides the foundation of what is needed to formulate a plan to move forward with.
Here's the really important part of the plan: breaking down the process into bitesize amounts so it is manageable for any student. There should be a clear process to aid improvement, it is simply not possible for anyone to change everything in one go. I always like to reference someone trying to get fitter as a scenario. If you think of someone either trying to lose weight, or put on muscle, this change cannot happen overnight and takes a set period time depending on how big of a change an individual is looking for, and how much time and effort they can dedicate to the process. The first few weeks fitness training would be physically challenging for anyone embarking on a more difficult goal than they have previously achieved, and results wouldn't instantly show, but as the weeks would progress most people will start to enjoy and embrace the challenge, increasing their levels of self-efficacy as the results begin to show through. This process then becomes something someone will look forward to, challenging themselves to do things they may never have done before and experiencing more enjoyment as they achieve things they maybe did not know they could do. Once the coach can help the student understanding this process, then together a plan can be formulated with specific segments to achieve.
Coaches may want to give full explanations for what is happening, to enhance the student learning, but it should always be simplified and made easy to remember. Anything more than 3 things to take away from a lesson to work on will be difficult to remember, ideally two things will be enough for any student and will allow them to focus enough effort on really improving those two things before learning something new. A coach has to know how to simply this information and focus on what matters most for each student so that the plan can be carefully developed, keeping it manageable with regular improvements in the results along the way. Our role in the situation is to help a student really embed what is important, taking away the vital information even if they forget some pieces of the overall explanation. We all forget things we are told in a lesson; the coach will be there to interrupt the process of forgetting, ensuring you remember what matters most to you.
The coach will explain what vision they have for your development, and as a student you will have a big input here. Going back to the earlier point, it is a collaboration. Sophia Jowlett is a psychology and coaching behavior researcher at Loughborough University in the UK, she and her colleagues proposed a model described as the 3+1Cs, which proposes that the basic ingredients to successful partnership include closeness, commitment, complimentarily, and co-orientation. This is just one piece of research and there are many out there looking at this, but it supports the notion that you as the student need to have a big part to play in developing the plan with your coach. Coaches will be there to guide you, support you and sometimes cajole you into making the best decisions for yourself, but they shouldn't act as a dictator in the relationship. As coaches we sometimes need to help students come to difficult realizations, but this will again be done by asking tough questions so that you as the student will realize what decision needs to be made. Once you are both in agreement with the vision you have for the development plan the process can be broken down into manageable pieces.
The coach will be taking a much bigger lead to describe the development stages. Our role at this point would be working out what needs to be done based on where you currently are, the agreed upon end goal and what they feel is manageable for you as an individual at each development stage. The student will still have input here, but the coach will take more of lead laying out technical, skill, physical, mental or even equipment upgrades needed to reach your goal (most students may think of coaches as just looking at technical improvements, but it's possible to improve any of those 5 elements and the coach will look to change what will give you the biggest upgrades in your game related to your goals). Improvements will be broken down into bitesize amounts each lesson and will gradually be layered onto one another to help the vision of the agreed upon improvements come to life. I cannot stress enough that these bitesize amounts should be no more than 3 points, and ideally two, so that it is completely manageable to work through the upgrades and focus enough on taking the upgrades to a level that matches what is needed for your goal.
Once the plan has been agreed upon then it should make everything much more manageable for the student-coach relationship. You are effectively keeping each other accountable for what should be happening. You as the student need achieve certain developments before getting to move onto the next step, and the coach needs to be able to explain what will be expected of your results as you go through each development phase.
Asking the right questions and providing encouragement and inspiration
Once the goals have been agreed by both coach and player, and a plan of action put into place, it then becomes about managing the process and keeping it moving along as quickly as possible. Throughout the process a coach will have been asking carefully considered questions to extract as much accurate, beneficial information from the student as possible. This questioning will be important throughout working with a student to get to know exactly how a student is feeling, what is their understanding of what is happening, what do they think is the solution to any challenges they may be facing, and how do they feel the development is going. The coach is really trying to allow a student to take a lead during the process and taking their time to understand exactly what the student understands and has been actioning in their practice. The coach very much has a listening role at first, taking in as much relevant information as they can from the student.
The types of questions that should be used by a coach should be ones that are open and allows the coach to explore exactly what the student is experiencing, feeling and understanding. Questions will lead back to the plan of action put in place, and how a student's responses link to that plan of action (or don't if that is the case). This process really allows a coach to better understand what the student is going through and have a good understanding of what results have been achieved and how that has happened. This allows the coaching process to be student led, giving the student a sense of ownership for the developments. This in turn should lead to an improvement in confidence and self-efficacy, and a much better learning process knowing that they, the student, own the tools for the successes they achieve. Conversely, if results have not come as expected this questioning process allows the coach to find out why that may have occurred and offer insight to the student to support an improvement in the plan.
The coach will always be there to support the student through their learning and development. The questioning process is to make sure that the coach has all the relevant information needed to offer the best and most accurate advice. Ultimately, the coach will be there to offer the advice needed to keep the developments moving forward and provide thorough reasoning of how results have been achieved and can be achieved based on the student's responses. The support and advice offered from the coach should always be encouraging, giving the student a sense of direction and purpose.
The coach will be there to also offer inspiration for all students. This may come in many different forms, whether it be showing the student how another student has been through a similar process and the results they got, or by looking back to earlier lessons and showing the student how far they have come so far. These resources, not directly related to technical expertise, can make a major difference in any player development, and can aid the students experience in lessons a huge amount.
Conclusion
The methods outlined in the post are just a brief outline of the resources a coach will be using to provide the best development for students. Obviously, there has been no mention of technical knowledge, the use of technology, understanding skill development, the physical aspects to golf and the impact of equipment on performance. It has purely been a link to the previous blog post on what students can do to get the most from their golf lessons. For lessons to be a success they need to have a clear structure, and an extremely strong understanding of the player-coach relationship.
You will have garnered from the information how important it is for the player to play a lead role in this relationship, but also how the coach will help you establish that role and better understand it. The coach will be there to help guide you towards exactly what it is you are looking to achieve, how you can achieve that based around your time commitment, and how to action a plan to get there as effectively as possible.
The most important message to take away from both blog posts on this topic is that it is a collaboration. The coach will be there to guide you along each step of the way and use all their resources to get you there as effectively as possible, but it is a combined effort focused around the individual student.
LGA Golf Tip Video, every month on facebook. Check it out on LGA Singapore Facebook.