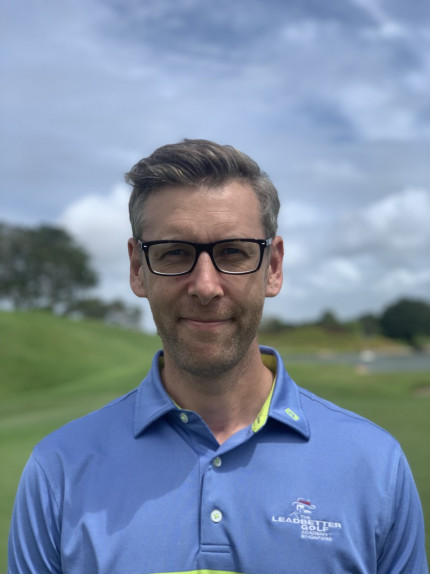 Stephen Moriarty
Director LGA Singapore
Stephen Moriarty is the Director of Leadbetter Southeast Asia. He is based in Singapore at Laguna National Golf and Country Club where he heads up the five-person team along with carrying out the comprehensive management of the Leadbetter Academy there and its further locations in Indonesia and Vietnam.
After nearly a decade of coaching in England, Stephen began his Leadbetter career at the prestigious Woo Jeong Hills Golf and Country Club, home of the Korean Open, also coaching students in the capital, Seoul. He spent seven years in South Korea, developing his coaching techniques and gaining extensive experience working with full-time students including LPGA, KPGA and KLPGA players. As the Senior Instructor in Seoul, he led corporate clinics with international brands like HSBC, HANA Bank, Porsche, Mercedes, and McCallan.
In 2013, he relocated to Jakarta, Indonesia to lead the brand's expansion with the opening of a new academy at Pondok Indah Golf Club before taking over as the CEO for Indonesia and overseeing the setup and operation of three further academy locations. With his broad knowledge of the Leadbetter philosophies and techniques and a proven aptitude for coaching, Stephen trains and manages his current regional team of 11 Leadbetter coaches across five locations in three countries.
Stephen has numerous impressive qualifications including: British PGA AA, Trackman Certified Level I & II, Aimpoint Certified Level II, Accredited Harold Swash Putting Coach, Swing Catalyst Certified, Boditrak Certified, Dr Kwon Biomechanics, TPI lvl1, TPI Junior lvl2, TPI Fitness lvl2, Sam Putt Lab lvl 1,2 and 3
Stephen can be contacted at : stephen.moriarty@leadbetter.com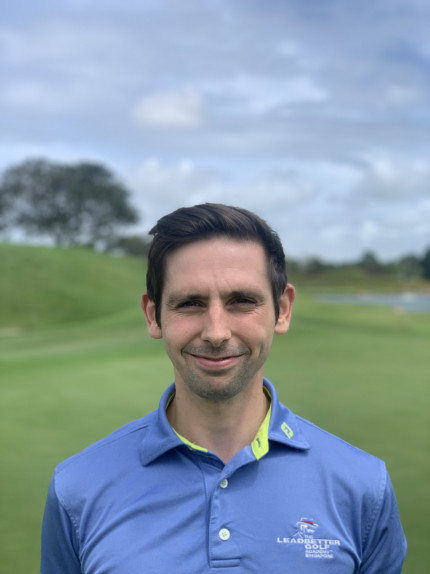 David Bradshaw
Certified LGA Instructor
David Bradshaw, certified instructor at LGA-Singapore, grew up playing junior golf in Yorkshire, England. After working his way up in the junior ranks David went on to become captain of his team and progress to a scratch level golfer. David transitioned into Professional golf in 2012 and began studying with the British PGA. Prior to becoming an instructor, he was coached for a number of years by one of a few Master Leadbetter Instructors, Andrew Nicholson.
David joined the LGA Singapore team at the start of 2019 and heads up the development of the junior program. He is a full British PGA member and has been with the LGA since 2013. He is a certified Leadbetter coach and was previously the Academy Director at LGA Bali National from 2016-2018. David worked with top Indonesia amateur Meva Schmit for two seasons and helped her win the 2018 Junior Indonesian Amateur Championship, runner-up in the 2018 Indonesian Amateur Championship and rising into the top 5 of the national rankings.
Coaching qualifications: Leadbetter Certified, British A PGA Professional, Harold Swash Accredited Instructor, Swing Catalyst Certified, BodiTrak Certified, TPI Level 1 Certified
David can be contacted at David.bradshaw@leadbetter.com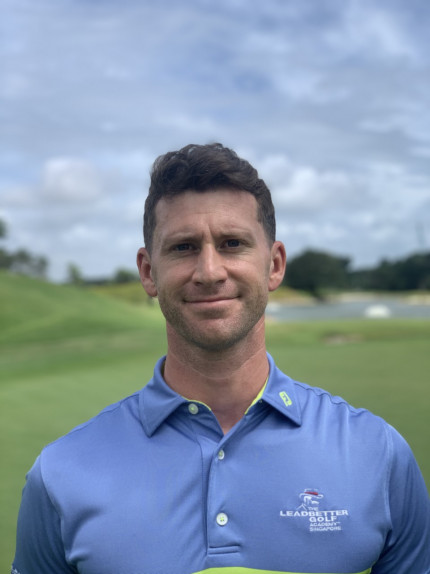 Nigel Bark
Certified LGA Instructor
Nigel started coaching in Lincolnshire, England, at the age of 19 under the guidance of an England national coach. After graduating from the University of Birmingham with his PGA foundation degree in 2007, he took up the role of Head Professional of his hometown club in Boston, England. There, Nigel, ran the teaching academy at the club, bringing through promising juniors to both regional and national team selections.
Nigel continued his education in 2008, reading for a degree in Psychology with Sports Science and graduating second in his class from Nottingham Trent University. Nigel's knowledge in psychology provides an added element to his coaching that is beneficial to all students.
In March 2015 Nigel made the move over to Singapore and began working at Heartland Golf School in Jurong Country Club. Nigel has provided lessons to players of all levels from beginner to professionals. He has developed a school golf program at Stamford American International School that now includes 100 golfers going through the school golf classes each week. He has also organised and ran the Monday Night Golf League, a night league that includes over 300 golfers participating each season, and began organanising the first ever international schools golf championships in Singapore (ACSIS Golf).
Nigel has 14 years of coaching experience. Along with his psychology degree, he is also a certified Trackman and Smart2Move coach, as well as holding qualifications in biomechanics.
Nigel can be contacted at Nigel.bark@leadbetter.com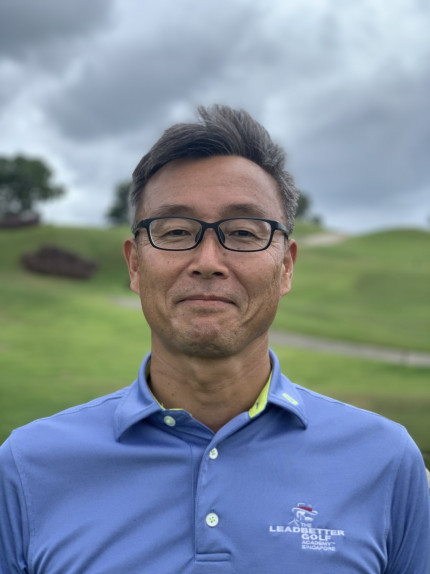 Shinji Fukushima
LGA Instructor
Over the past 18 years, Shinji has been steadily growing a highly-successful client base in Singapore. Back in 1996, Shinji had his first experience of the Leadbetter Academies working with several of David's senior coaches in Florida prior to turning Professional. After competing in mini tour events in America, he also had success on the Asian, Thai, Indian and Malaysian Tours.
Through years of experience as a player Shinji's main concepts for his students are to keep the golf swing simple and natural focusing on sound fundamentals and good basic movements. Now his career has completed a full circle as he has joined the LGA coaching team at Laguna National.
Shinji is fluent in both English and Japanese.
Shinji can be contacted at shinji.fukushima@leadbetter.com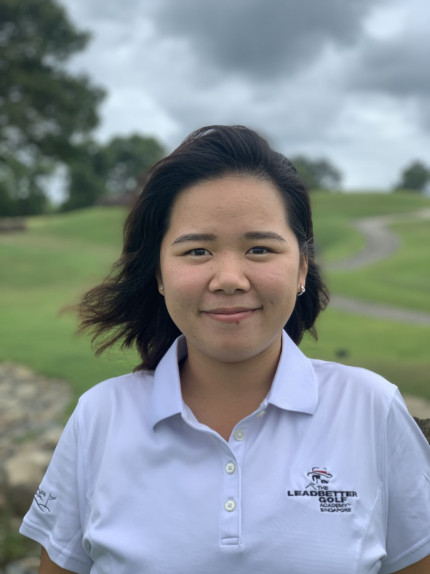 Joey Poh
LGA Instructor
Joey has accumulated her 3 years of experience under her belt in coaching players in various levels and age groups. Prior to turning Professional, Joey was a very successful amateur representing the Singapore National Team competing in events regionally for 10 years.
Through years of experience as a player, Joey's main concepts for her students are to keep the golf swing natural and focusing on sound fundamentals and good basic movements. Her career has since completed a full circle as she joins the LGA coaching team at Laguna National.
Joey is fluent in both English and Mandarin.
Joey can be contacted at joey.poh@davidleadbetter.com