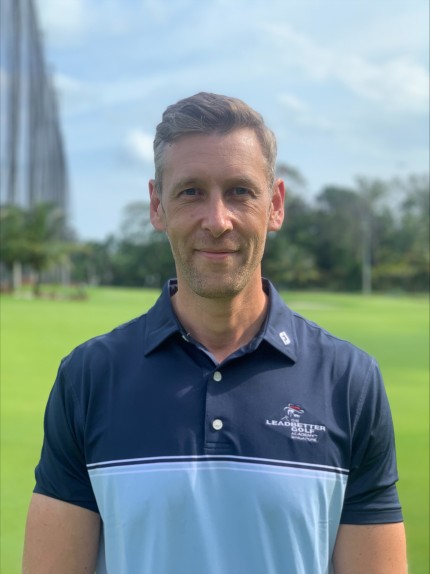 Stephen Moriarty
DIRECTOR LGA SOUTHEAST ASIA
SENIOR CERTIFIED LEADBETTER INSTRUCTOR
2022 LEADBETTER INSTRUCTOR OF THE YEAR
Stephen Moriarty is the Director of Leadbetter Academies, Southeast Asia. He is based here at Laguna National Golf Resort where he heads up the highly qualified team of coaches.

After nearly a decade of coaching in England, Stephen began his Leadbetter career in 2006 in South Korea at the prestigious Woo Jeong Hills Golf and Country Club, home of the Korean Open, and also coaching in the capital, Seoul. He spent seven years in South Korea, developing his coaching techniques and gaining extensive experience working with full-time students including LPGA, KPGA and KLPGA players.

In 2013, he relocated to Jakarta, Indonesia to lead the brand's expansion with the opening of a new academy at Pondok Indah Golf Club before becoming CEO for Indonesia and overseeing the setup and operation of three further academy locations in the archipelago. With his broad knowledge of Leadbetter philosophies and techniques, and his proven aptitude for coaching, Stephen now trains and manages the regional team of Leadbetter coaches across five locations in three countries and was named the 2022 Leadbetter Instructor of the year.

Coaching qualifications
Senior Leadbetter Instructor
British PGA Member
Trackman Certified Level II
Aimpoint Certified Level II
Accredited Harold Swash Putting Coach
Swing Catalyst Certified
Dr Kwon Biomechanics
TPI lvl1, TPI Junior lvl2, TPI Fitness lvl2
Sam Putt Lab lvl 3

Stephen can be contacted at: stephen.moriarty@leadbetter.com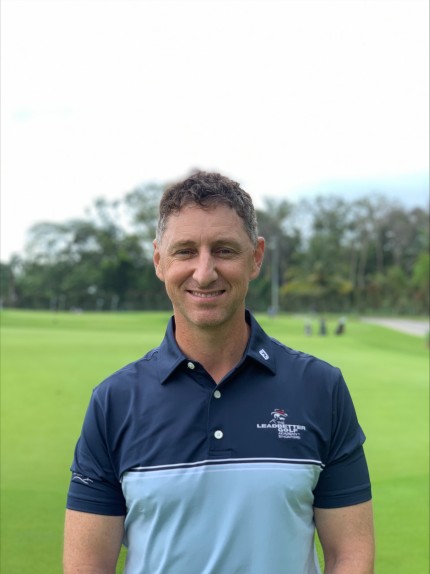 STEVEN GIULIANO
DIRECTOR OF INSTRUCTION
CERTIFIED LEADBETTER INSTRUCTOR
Steven Giuliano has been known as one of Asia's best golf coaches for the past 10 years and has been inspiring golfers to achieve high performance through structured training and coaching strategies for over 20 years. As the academies Director of Instruction Steven works closely with the other coach to help develop the academies coaching standards and ensure all lessons are consistency delivered

As well as working closely with an array of elite amateurs and professionals on the Asian Tour, Asian Development Tour and PGM Tour in Malaysia, Steven has been coach to two-time Ladies European Tour winners Stacey Keating of Australia and Indian Aditi Ashok.

Steven is especially well known for his short-game expertise. As well as being a Level II Harold Swash Certified Putting Instructor, he's also acknowledged as one of the world's foremost authorities on AimPoint green reading techniques.

Coaching qualifications
Certified Leadbetter Instructor
AAA Australian PGA Member
Certified Stack and Tilt Authorised Instructor
Aimpoint Certified Level 4
Accredited Harold Swash Putting Coach Level 2
Dr Kwon Biomechanics

Steven can be contacted at: steven.giuliano@leadbetter.com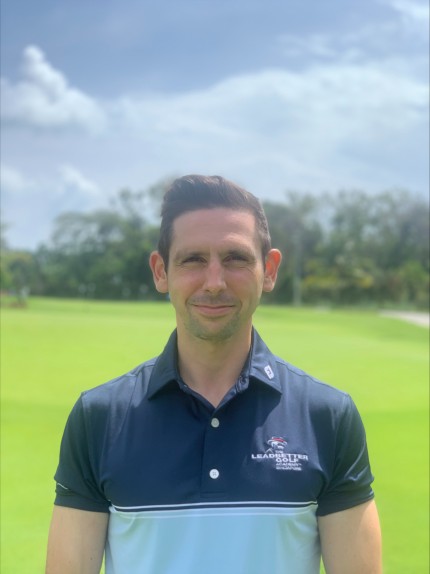 David Bradshaw
HEAD OF JUNIOR DEVELOPMENT
SENIOR CERTIFIED LEADBETTER INSTRUCTOR
David transitioned into Professional golf in 2012 and began studying with the British PGA. Prior to becoming an instructor, he was coached for a number of years by one of a few Master Leadbetter Instructors, Andrew Nicholson.

David joined the LGA Singapore team at the start of 2019 and heads up the development of the junior program. He is a full British PGA member and has been with the LGA since 2013. He is a certified Leadbetter coach and was previously the Academy Director at LGA Bali National from 2016-2018. David worked with top Indonesia amateur Meva Schmit for two seasons and helped her win the 2018 Junior Indonesian Amateur Championship, runner-up in the 2018 Indonesian Amateur Championship and rising into the top 5 of the national rankings.

Coaching qualifications
Leadbetter Certified Instructor
British PGA Member
Harold Swash Accredited Instructor
Swing Catalyst Certified
BodiTrak Certified,
TPI Level 1 Certified

David can be contacted at: david.bradshaw@leadbetter.com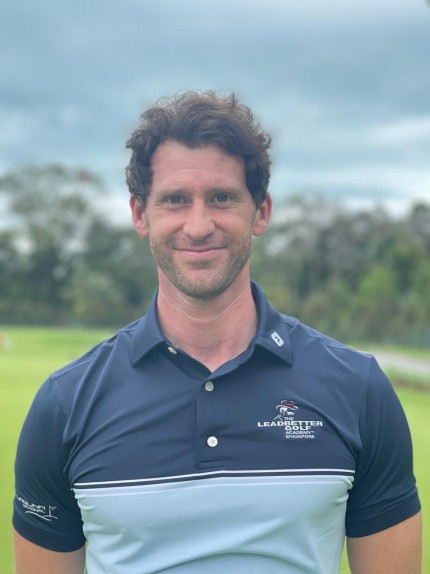 NIGEL BARK
CERTIFIED LEADBETTER INSTRUCTOR
Nigel started coaching in Lincolnshire, England, at the age of 19 under the guidance of an England national coach. After graduating from the University of Birmingham with his PGA foundation degree in 2007, he took up the role of Head Professional of his hometown club in Boston, England. There, Nigel, ran the teaching academy at the club, bringing through promising juniors to both regional and national team selections.

Nigel continued his education in 2008, reading for a degree in Psychology with Sports Science and graduating second in his class from Nottingham Trent University. Nigel's knowledge in psychology provides an added element to his coaching that is beneficial to all students.

In March 2015 Nigel made the move over to Singapore and began working at Heartland Golf School in Jurong Country Club. Nigel has provided lessons to players of all levels from beginner to professionals. He has developed a school golf program at Stamford American International School that now includes 100 golfers going through the school golf classes each week.

Nigel has 15 years of coaching experience and became a fully certified Leadbetter coach in 2019.

Coaching qualification
Leadbetter Certified Instructor
British PGA Member
Bachelor of Science in Psychology with Sports Science
Trackman level 2
Smart2Move

Nigel can be contacted at: nigel.bark@leadbetter.com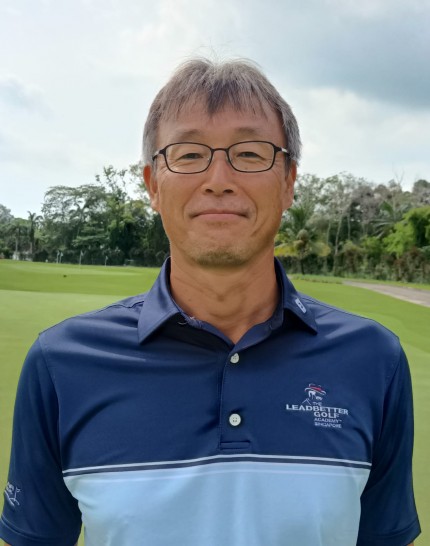 Shinji Fukushima
LGA INSTRUCTOR
Over the past 18 years, Shinji has been steadily growing a highly-successful client base in Singapore. Back in 1996, Shinji had his first experience of the Leadbetter Academies working with several of David's senior coaches in Florida prior to turning Professional. After competing in mini tour events in America, he also had success on the Asian, Thai, Indian and Malaysian Tours.

Through years of experience as a player Shinji's main concepts for his students are to keep the golf swing simple and natural focusing on sound fundamentals and good basic movements. Now his career has completed a full circle as he has joined the LGA coaching team at Laguna National.

Shinji is fluent in both English and Japanese.

Coaching qualifications
Associate Leadbetter Instructor
Japanese PGA Member
Singapore PGA Member

Shinji can be contacted at: shinji.fukushima@leadbetter.com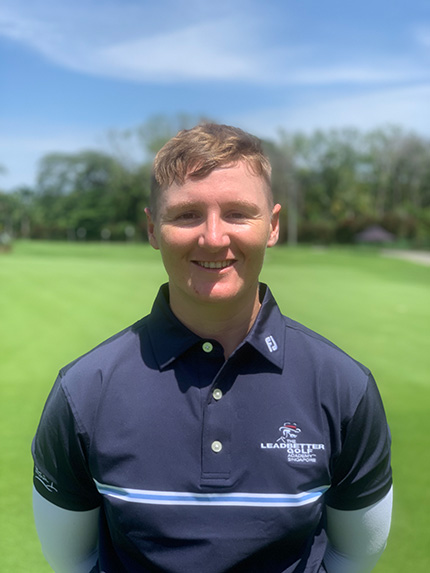 Mae Cornforth
LGA Instructor
Mae, originally from South Africa was ranked in the top 5 amateur female golfers in the country and gained a golfing scholarship to Florida Institute of Technology. After a successful amateur career Mae competed on the Ladies Sunshine Tour as well as playing multiple events on the European Ladies Tour, with a career low Professional round of 66.
When Mae decided to join the South African PGA to focus on coaching, she knew her passion was to help juniors develop and set a goal to become a highly regarded golf coach. As a qualified PGA Professionally, she has amassed experience coaching in China and at the Gary Player Golf Academy in South Africa where she was awarded the most improved coach in 2020. She is one of a small number of LGA Kids certified coaches based at a Leadbetter facility and is now working towards gaining her full Leadbetter Certification.
Coaching Qualifications:
South African PGA Qualified
Leadbetter Kids Certified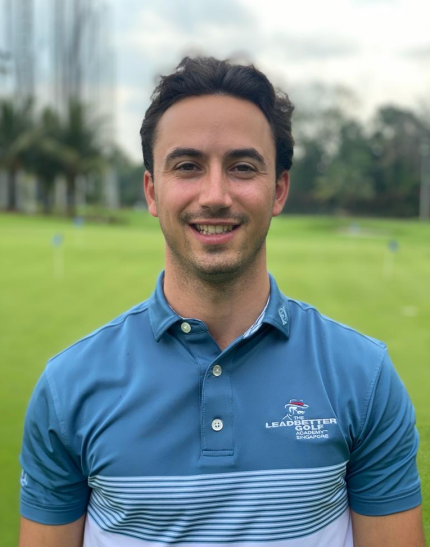 Riccardo Cellerino
LGA Instructor
PGA and Leadbetter kids qualified coach who has been focused on golf full-time since the age of 15. He studied and worked in several different countries prior to joining the team here at Laguna National giving him valuable experience coaching different types of players at all levels. While the cultures differ, his passion for the game and sharing that love through his straight-forward and fun coaching style is ubiquitous.
He began his professional golf studies at university in Dornoch, Scotland, home to one of the famous Royal Dornoch golf course. During his four years there, he and his golf team made it to two British Universities Championship finals. Riccardo moved to Golf World in Stansted to work as a PGA instructor and then continued his coaching career at Golf Cortina in the Italian Dolomites as the lead coach of the MS Golf Academy. With the seasonal nature of the location, he relocated in Saudi Arabia for the winter to oversee the opening of the first Urban Golf facility in Riyadh.Thanks to the success of this he was then offered the Head Professional role at the academy in Baku.
He completed his additional training in the Leadbetter kids certification program before moving to Singapore to join the Leadbetter team.
Coaching qualifications
British PGA Member
Italian PGA Member
LGA Certified Kids Coach
Hanna-Maria Tammo
LGA Instructor
Hanna-Maria Tammo, LGA Instructor at LGA-Singapore, started playing golf at 15 years in Estonia and was a three time Tallinn Champion, Estonian National stroke play champion and represented the National team. She is the first female UK PGA Professional from Estonia and has had success in Spain and the Baltics as a tour player.
Since 2017 she has been balancing playing professionally with coaching and has been specialising in junior coaching since 2020 when she joined Finland's leading junior golf academy. She now joins the Leadbetter Academy in Singapore, where she will continue her passions of growing the game through junior focused coaching and introducing new golfers to the sport.